No Dig Technology
Drain Relining is also known as 'no-dig' or 'trenchless' technology, and that's one of its major advantages over traditional excavation sewer and drain repair. With sewer relining, there is minimal surface and
environmental disr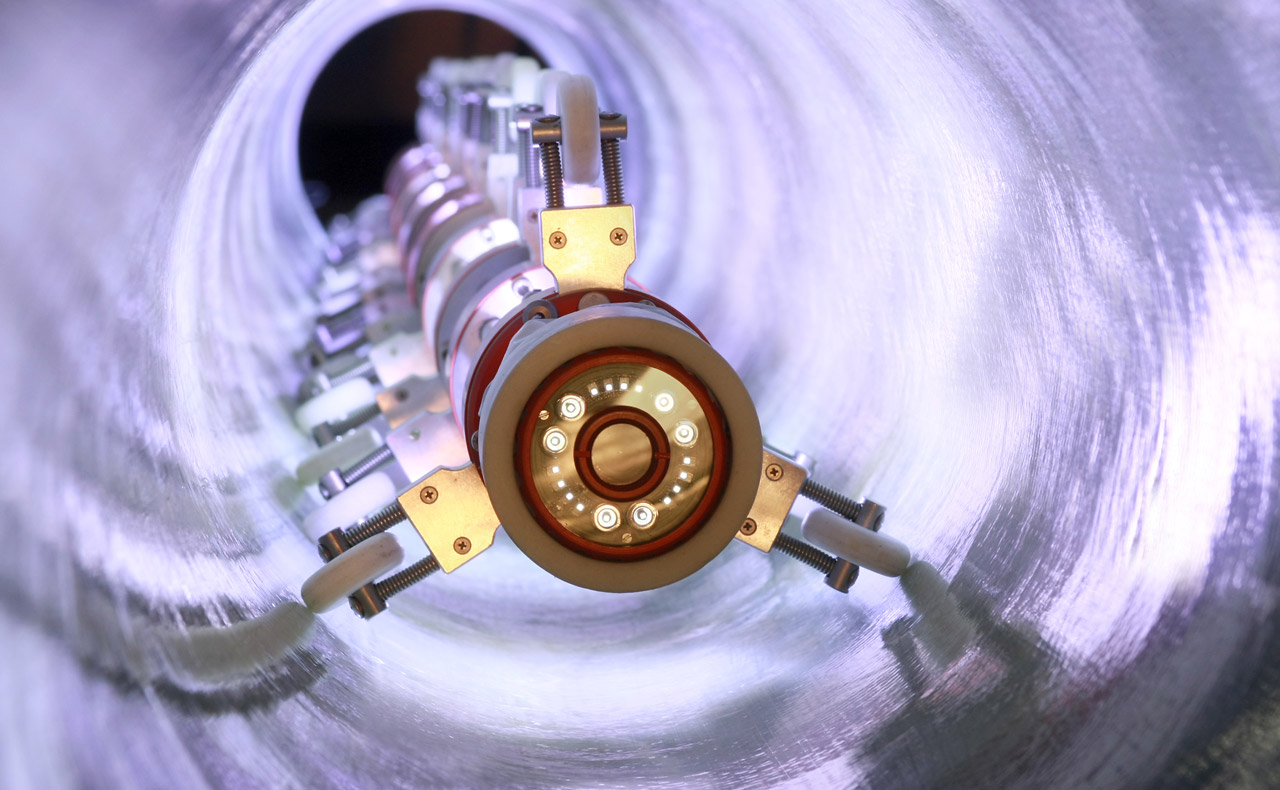 uption so less inconvenience all round. And all that means there are fewer health and safety risks too.
Wales Environmental delivers a trenchless cost effective solution to internal wall pipeline repairs using the latest and most advanced Pipe Relining Technology.
We can complete sectional repairs or entire mainline relines:
• On pipelines from 100mm to 1600mm diameter.
• On drains, sewer, storm-water, vertical stacks, down-pipes, and main pipelines.
• In situ without costly excavation or replacement thanks to trenchless technology.
We are also able to reline junctions, accommodate changes in direction and pipe sizes, as well as complete start-stop relining and sectional repairs.
Our Technology
Using our technology commonly referred to as Cured-In-Place-Pipe (CIPP) or Pull-In-Place (PIP) we can create a seamless liner that acts as a 'pipe within a pipe.
We do this using specific environmentally friendly, scientifically tested, epoxy resins, to create a new seamless, structural strength pipe, junction or sectional repair within the host pipe. This eliminates damage to structures, floors, landscapes and nuisance and inconvenience.
The Seamless Liner:
• Is custom made from fabric infused with specific environmentally friendly two part epoxy resins and a pre-inserted bladder spanning the length of the liner.
• Is inserted into the pipeline through an inspection opening or access point and positioned in the desired location. The bladder is then inflated using compressed air causing the liner to mould to the host pipe, filling cracks, holes and spanning over any voids in the pipeline.
• It can be custom made to length, from 1m upwards allowing small sectional repairs to be carried out or entire mains relined.
• It will adhere to PVC, Cast Iron, Concrete Pipe, Roll Groove, Galvanised Pipe, Copper, HDPE, Poly Pipe, Zincalume, Cardboard – absolutely anything.
• Has the ability to structurally epoxy reline multiple angle bends, junctions and changes in pipe size with the option of only lining the area in need of repair. This provides significant cost savings and flexibility as the need to reline entire lengths of pipe from point of entry to point of repair is not necessarily require.
Trenchless Technology - How We Do It
1) Drain Jetting
Blocked or root intruded pipes are cleaned with a high pressure jetter.
2) Relining
Wales Environmental pull a liner into place, inflated and left to cure.
3) Finishing Touches
Once cured, the bladder is removed leaving behind a structural repair.